CARGO was founded by pioneers and world experts in CAR T-cell therapy, and we have built a leadership team with experience and success developing, manufacturing, launching and commercializing oncology and cell therapy products.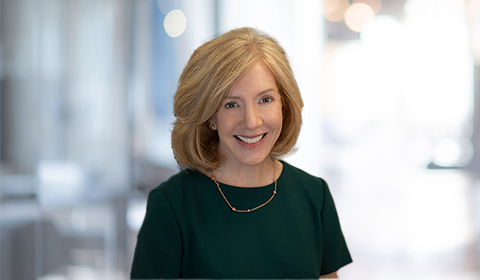 Gina Chapman
Gina Chapman joined CARGO Therapeutics as President and CEO in May 2022. She brings over 30 years of biopharmaceutical commercial and operational experience across numerous therapeutic areas, with a track record of success shaping strategy, building teams and driving results.
Most recently, Gina served as Senior Vice President and Business Unit Head at Genentech, a member of the Roche Group. During Gina's 15 years at Genentech, she oversaw the development and execution of business unit and therapeutic area strategies including medical and access, and was accountable for delivering P&Ls across Oncology, Neurology, Immunology, Ophthalmology, Respiratory and Rare Diseases. She was responsible for influencing global pipeline and development decisions and led or oversaw launch planning and execution in the United States for several novel, life-changing new medicines. Gina began her biopharma career with Syntex Laboratories, and joined Gilead Sciences during its rapid growth from clinical stage start-up to commercial enterprise where she contributed to its growth and success by leading the launch of their first commercial medicine.
Corinne Epperly, MD, MPH
Dr. Corinne Epperly joined CARGO Therapeutics as COO in May 2021. She brings over 15 years of relevant oncology experience as a physician and scientist blending medicine and business with a proven track record in oncology drug development and product launches.
Most recently, Corinne served as Senior Vice President of Strategy and Operations at Iovance Biotherapeutics, a public clinical-stage immuno-oncology company, leading clinical operations and overseeing all clinical trials, developing and implementing business strategy to advance drug development including clinical trial design, global business development and the commercial operating model for the launch of Tumor Infiltrating Lymphocytes (TIL), with the potential to be the first approved cell therapy for solid tumor cancers. Prior to Iovance, Corinne served as the U.S. Chief Operating Officer at VBL Therapeutics, a public biopharma focused on first-in-class cancer treatments, where she helped lead corporate strategy, financing and business development, designed a U.S. commercial operating model and marketing plan, and supported immuno-oncology clinical drug development. Prior to VBL, in her seven years at Bristol Myers Squibb, she delivered results across multiple leadership roles spanning marketing, including helping drive the launches of OPDIVO® (nivolumab) and YERVOY® (ipilimumab) in multiple tumor indications under accelerated timelines, M&A leading global transactions and negotiations, strategic operations, and medical strategy in the U.S. Immuno-Oncology Business. Previously at Goldman Sachs International in London, she served as an equity analyst in Global Pharmaceutical and Biotechnology Investment Research.
Corinne serves as a director on the boards of AVEO Oncology and Sastra Cell Therapy. She earned an MD and MPH from the University of North Carolina at Chapel Hill (UNC). She completed her medical training at UNC Hospitals. She trained at the National Cancer Institute of the NIH in translational medicine, experimental cancer immunology in checkpoint inhibition, tumor suppressor genes, and bone marrow transplant clinical trials. Corinne obtained a BS in Biochemistry and Biology from the University of Virginia.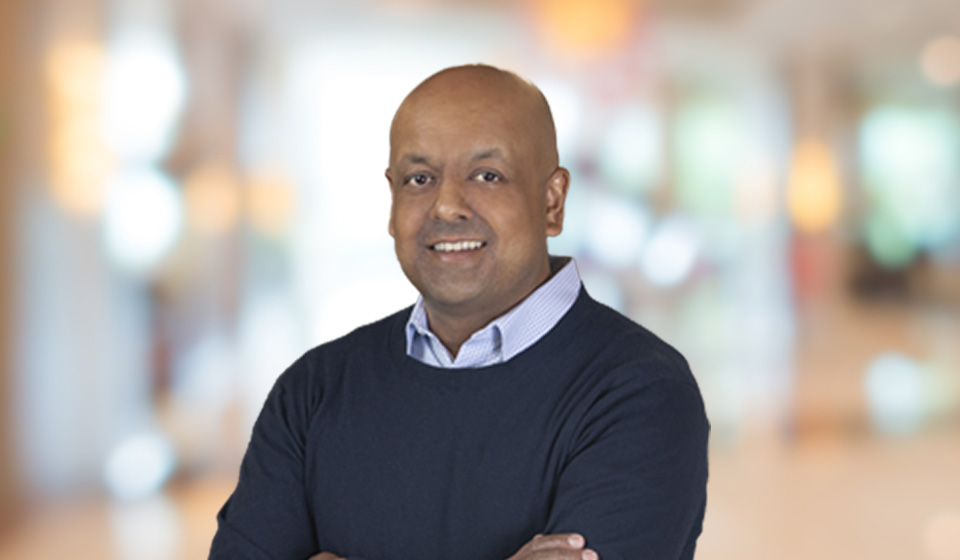 Anup Radhakrishnan
Anup Radhakrishnan joined CARGO Therapeutics as CFO in August 2022. He brings over 20 years of experience in the biopharmaceutical sector providing strategic financial leadership across both R&D and commercial stage organizations.
Most recently, Anup served as Chief Financial Officer at Dascena, where he was responsible for pre-IPO readiness, capital formation and scaling the Finance, Information Technology and Procurement organizations, ultimately leading the company through a successful acquisition. Prior to Dascena, Anup was CFO for the Genentech Patient Foundation and Head of Finance for the U.S. Breast and Skin cancer franchises. During his 11 year career at Genentech, he gained broad financial responsibility across the U.S. commercial organization supporting products in various therapeutic areas and lifecycle stages, Managed Care and Government Affairs. He was actively involved in business development assessments and partnerships which helped shape the future of the commercial portfolio. Before Genentech, Anup held R&D Finance roles of increasing responsibility at Elan Pharmaceuticals (acquired by Perrigo), CV Therapeutics (acquired by Gilead) and University of California San Francisco (UCSF).
Gregg Fine, MD
Dr. Gregg Fine joined CARGO Therapeutics as CMO in September 2021. As a board-certified hematologist/oncologist, he brings extensive experience leading global clinical development organizations including over more than a decade of taking programs from first-in-human development through approval to commercialization.
Most recently, Gregg was the Vice President of Clinical Development for Cell and Gene Therapy at GlaxoSmithKline (GSK) where he oversaw the development of a portfolio of gene-edited TCR and CAR T-cell products for patients with solid tumors. He was instrumental in the development of letetresgene-autoleucel, a genetically modified NY-ESO-1 TCR T-cell targeting NY-ESO-1, that is now in late-stage clinical development for patients with sarcoma. Prior to GSK, he was the Vice President and Head of Clinical Development at PACT Pharma, a biotech founded to develop gene-edited TCR T-cell therapies targeting neoantigens in patients with solid tumors. He built the clinical development organization, oversaw regulatory, clinical operations and biostatistics functions and transitioned the company from a preclinical entity into a clinical-stage biotech. Gregg began his career at Genentech/Roche and was instrumental in the approvals of Gazyva® (obinutuzumab) for relapsed/refractory indolent lymphoma. He developed and led the Phase 3 pivotal GADOLIN and GALLIUM clinical trials, and led global development of Tecentriq® (atezolizumab) for genitourinary cancers taking it from Phase 1 through its Biologics License Application (BLA) for bladder cancer. He also helped to develop a personalized cancer vaccine in collaboration with BioNTech for the treatment of patients with solid tumors.
Gregg earned an MD from the University of Vermont College of Medicine. He completed his internal medicine residency at Yale-New Haven Hospitals and fellowship in both hematology/oncology and clinical informatics at Beth Israel Deaconess Medical Center in Boston. Gregg obtained a BA in mathematical economics from Colgate University.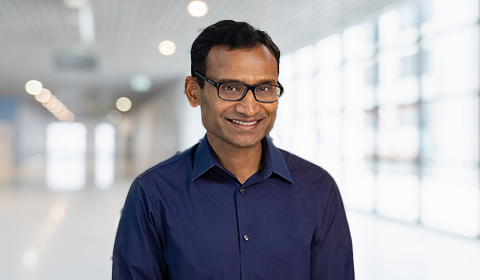 Shishir Gadam, PhD
Dr. Shishir Gadam joined CARGO Therapeutics as CTO in January 2022. He is a seasoned biotechnology leader with over 25 years of experience and brings a wealth of CMC experience across vaccines, biologics and cell therapy modalities. Shishir is passionate about building strong technical teams and accelerating development and commercialization of new products and technology.
Most recently, Shishir was Vice President of Global Cell Therapy Manufacturing Science and Technology at BMS (acquired Celgene, which acquired Juno Therapeutics, his previous company). He played an instrumental role in the global licensure and launch of the CAR T-cell products Breayanzi® (lisocabtagene maraleucel) and Abecma® (idecabtagene vicleucel) and built a global technical organization responsible for product life cycle management, commercialization, technology transfers and support of internal and external manufacturing. Prior to BMS, Shishir spent 12 years at Genentech/Roche in various global leadership roles in Biologics Technical Development and Operations focused on CMC life cycle management, manufacturing science, new facility startup, technology transfers and Site Operations. Shishir established technical teams in multiple countries and interacted with global health authorities to support Roche's Biologics portfolio, including critical new launches of Actemra® (tocilizumab), Perjeta® (pertuzumab), Ocrevus® (ocrelizumab) and Tecentriq® (atezolizumab). Prior to Genentech, he was at Merck and Company's Vaccine/Bioprocess Technical Development Organization and played a key role in the development and approval of critical vaccines including Gardasil® (Human Papillomavirus Quadrivalent Vaccine, Recombinant).
Shishir earned a PhD in Chemical Engineering from Rensselaer Polytechnic Institute, a Masters in Chemical Engineering from West Virginia University and a BS in Chemical Engineering from the Institute of Chemical Technology in India. In 2017, he was inducted to the AIMBE College of Fellows for his outstanding contributions in developing, scaling up, designing and starting up manufacturing processes and factories, along with defining the product technology lifecycle strategy for multiple products.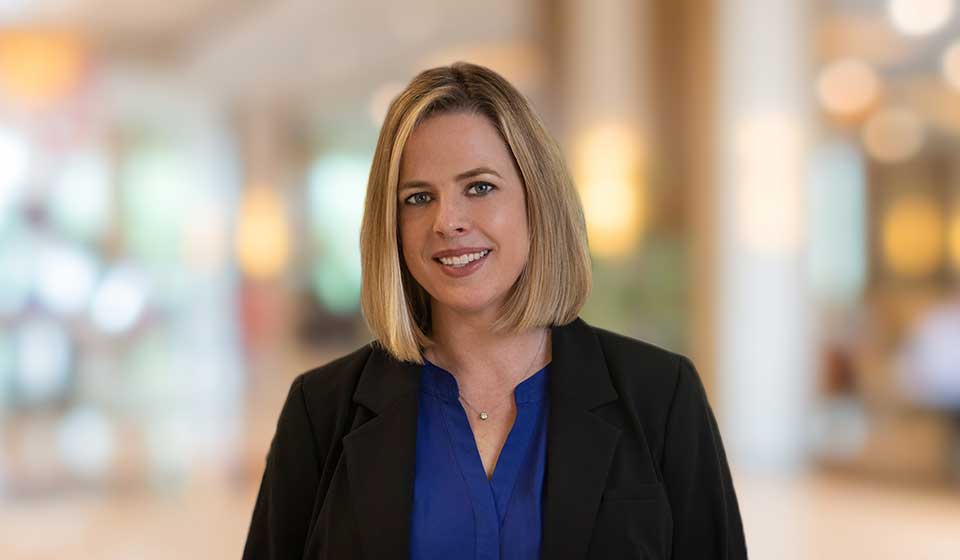 Bethany Rogers
Bethany Rogers joined CARGO Therapeutics as Head of Product Strategy and Early Commercialization in February 2023 from Atara Biotherapeutics, where she most recently was Vice President, Program Team Lead, Hematologic CAR-T therapies. She brings over 25 years of broad biotechnology experience within cell therapy, hematology-oncology, and immunology, spanning process development and clinical manufacturing, R&D, and commercialization. During her five years at Atara, she also served as Vice President, Marketing where she drove commercialization strategy and marketing for EBVALLOTM (tabelecleucel), the first ever approved allogeneic T-cell immunotherapy. Prior to Atara, Bethany held commercial positions of increasing responsibility at AbbVie/Abbott Laboratories in both US, Regional, and Global roles. During her 14 years with AbbVie, she was responsible for multiple HUMIRA® (adalimumab) launches, the HUMIRA Franchise in Eastern Europe, Middle East and Africa, and Non-Hodgkin Lymphoma Marketing for IMBRUVICA®(ibrutinib) in the US. Bethany began her career as a Bioprocess Engineer at Merck and Company, responsible for cell culture process development, technology transfer, and contract manufacturing for various live virus vaccine candidates.
Bethany earned Bachelor of Science degrees in Chemical Engineering and Biology from the Massachusetts Institute of Technology and a Master of Business Administration from the Graduate School of Business at Stanford University.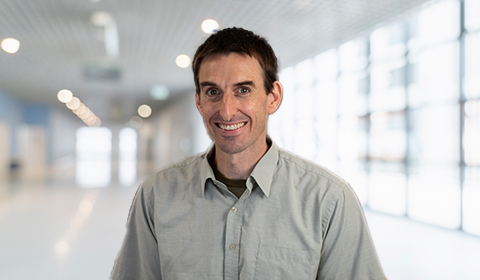 Michael Bethune, PhD
Dr. Michael T Bethune, PhD is Head of Discovery Research at CARGO Therapeutics. He has worked in the fields of immuno-oncology and immune cell therapy for 12 years, beginning as a post-doctoral fellow at Caltech. His post-doctoral work on engineering T-cell receptors for cell therapy and discovering the antigens and immune receptors that mediate anti-tumor immunity led to the founding of PACT Pharma. At PACT, Michael invented the core technology for neoepitope-specific T-cell receptor discovery and led their scientific and technical development of personalized TCR-T therapy from concept to clinic. Thereafter, and just prior to joining CARGO, Michael worked with Allogene Therapeutics to develop technologies that enhance the performance and persistence of allogeneic CAR T therapies.
Michael obtained his B.S. in Biochemistry from The University of California in Davis and his M.S. in Forensic Molecular Biology from The George Washington University in Washington D.C. He obtained his PhD from Stanford University, working on mechanisms of antigenic peptide transport across the intestinal epithelium and oral protease therapies for celiac sprue.
Michael has co-authored 25 scientific publications and is an inventor on 15 issued or submitted patents.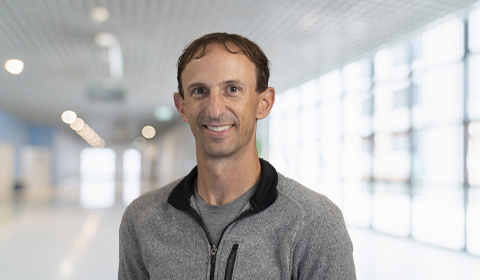 Matt Siegel, PhD
Dr. Matthew Siegel joined CARGO Therapeutics as Head of Translational Research in June 2021. He has two decades of drug discovery experience including expertise in biochemistry, enzymology, cell biology and immunology. He has contributed to drug development from early stage discovery through a successful Phase 2 clinical program.
Most recently, as Vice President of Research at Anwita Biosciences, Matthew worked on the discovery and development of multi-functional antibody/cytokine fusion proteins in the fields of oncology and autoimmunity. At Ardelyx, as Director of Molecular and Cellular Pharmacology, he helped elucidate the mechanism of action of tenapanor, an investigational first-in-class treatment for hyperphosphatemia, and discovered a novel combination therapy for the treatment of hyperkalemia as biology lead of the RDX013 program.
Matthew earned a PhD in Chemical Engineering from Stanford University and a BS in Chemical Engineering from the University of Notre Dame.
Erik Poulsen
Erik Poulsen joined CARGO Therapeutics as Vice President of Regulatory Affairs in June 2022. He has over 25 years of experience in the biopharma industry providing leadership in gaining global approvals for several medicines. He has led BLA/NDA filings across multiple therapeutic areas resulting in high profile approvals in the field of cell therapy, and ensuring regulatory best practices across clinical development, advertising and promotion of approved products.
During Erik's tenure at Kite Pharma, he focused on mantle cell, follicular and large B cell lymphomas. Prior to Kite, Erik worked on various lymphoma indications as well as Waldenström macroglobulinemia. Erik helped to lead the approval of IMBRUVICA® (ibrutinib) in the setting of chronic graft-versus-host disease. At Janssen and Amgen, he led filings that led to regulatory approvals primarily in oncology therapeutics and supportive care. As a biostatistician, Erik contributed to multiple BLAs at Amgen.
Erik earned an MS in Biostatistics from the University of California, Los Angeles. He obtained a BS in Applied Mathematics from California State University, Northridge.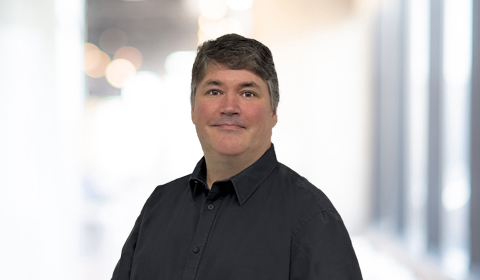 John Rossi
John Rossi joined CARGO Therapeutics as Vice President of Translational Medicine in April 2022. John is an experienced Cell Therapy and Biotechnology leader with over 22 years of experience building robust clinical pharmacology, predictive biomarker and correlative science processes to support oncology drug development.
Most recently, as Senior Vice President of Research and Head of Translational Medicine at CERo Therapeutics, John guided Research, Process Development and Vector Sciences teams to advance preclinical initiatives. Prior to CERo, John was Senior Director and Head of Clinical Pharmacology at Kite (a Gilead company) where he supported global approvals of Yescarta® (axicabtagene ciloleucel) and Tecartus® (brexucabtagene autoleucel) as well as INDs to advance investigational autologous T-cell therapy products (KITE-363 and KITE-222) into the clinic. John represented Kite through numerous external scientific presentations and collaborative manuscripts with leading academic researchers in the cell therapy field. John discovered novel metrics to characterize CAR T cells based on functionality and fitness, novel biomarker knowledge helping to elucidate CAR T-cell mechanism of action in humans, mechanistic information on CAR-related toxicities, novel insights into the biology of the tumor immune microenvironment, and the pivotal role of IL-15 in the context of CAR T-cell function. John's early experience included clinical pharmacology and biomarker development at Amgen, leadership of global biomarker development for Phase 3 registrational trials in oncology (trebananib, AMG386), and preclinical through Phase 2 clinical trials of various liquid and solid tumor product candidates.
John earned an MS in Molecular Biology from Portland State University. He obtained a BS in Biology from Pitzer College.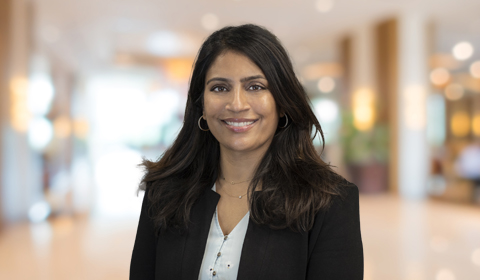 Kanika Chawla, PhD
Dr. Kanika Chawla joined CARGO Therapeutics as Vice President of Process Sciences in January 2022. She is a proven and strategic CMC leader and technical expert with over 15 years of experience in CAR T-cell and gene therapy and biologics.
Most recently, as Head of Technical Operations and Process Sciences at Arsenal Bio, Kanika played an instrumental role in building the Technical Operations organization and establishing ArsenalBio's first non-viral, CRISPR-mediated manufacturing process, along with associated analytical methods, for CAR-T therapies targeting solid tumor cancers. Prior to ArsenalBio, while at VIR Biotechnology, she led analytical development and played a key role in the submission of multiple INDs for antibody therapeutics for influenza A, Hepatitis B and COVID-19. In particular, she supported the co-development and commercialization of sotrovimab, an antibody therapeutic for COVID-19, with GSK. Prior to VIR Bio, Kanika was at Cellerant Therapeutics where she held multiple roles within Process Sciences, developing a stem cell therapy for treatment of neutropenia due to radiation treatment.
Kanika earned a PhD and MS in Bioengineering from the University of California, San Diego and completed post-doctoral fellowships in biomaterials and regenerative medicine at Northwestern University and the University of California, Irvine. In 2019, she was awarded the Distinguished Young Alumnus award from the University of New Mexico, from where she obtained a BS in Chemical Engineering.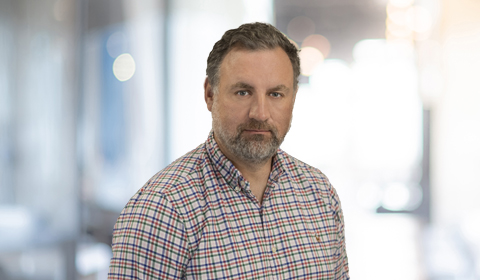 Rob McCombie
Rob McCombie joined CARGO Therapeutics as Executive Director of CMC Regulatory in March 2022. He has over 17 years of experience in developing biologics and cell therapy products.
Most recently, as Head of Regulatory Affairs at Orca Bio, Rob played a pivotal role in developing the CMC and clinical regulatory strategy to prepare the company's lead cell therapy program for registrational clinical studies. Previously, at Sangamo Therapeutics, Rob led Regulatory and CMC providing technical guidance and leadership for the development of a broad variety of cell and gene therapeutic modalities. Prior to Sangamo, Rob held roles of increasing responsibility at Genentech, Amgen and UCB in the technical development and CMC regulatory affairs functions.
Rob earned an MSc in Biochemical Engineering from University College London (UCL). He obtained a BEng in Chemical Engineering from The University of Edinburgh.