CARGO Therapeutics was founded in 2021 by internationally recognized experts from Stanford University and an acclaimed cancer advocate, focused on immuno-oncology and the engineering of novel CAR T-cells, with a mission to overcome CAR resistance to extend the clinical benefit of CARs for patients in need.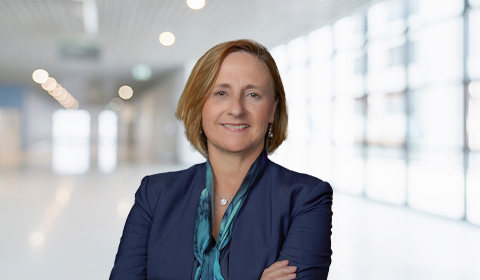 Crystal Mackall, MD
Dr. Mackall is the Ernest and Amelia Gallo Family Professor of Pediatrics and Internal Medicine at Stanford University. She serves as Founding Director of the Stanford Center for Cancer Cell Therapy, Associate Director of Stanford Cancer Institute, Leader of the Cancer Immunology and Immunotherapy Program, and Director of the Parker Institute for Cancer Immunotherapy at Stanford.
During 27 years at the National Cancer Institute (NCI), cumulating as Chief of the Pediatric Oncology Branch, and now at Stanford, she has led an internationally-recognized translational research program focused on immuno-oncology. She has conducted numerous early phase, first-in-human, first-in-child clinical trials spanning dendritic cell vaccines, cytokines and adoptive immunotherapies using NK cells and genetically modified T cells. Working with colleagues at NCI, her group was among the first to demonstrate impressive activity of CD19-CAR in pediatric leukemia (Lee, Lancet 2014). Dr. Mackall's lab invented the CD22-CAR (Haso, Blood 2014) which is the focus of CARGO's lead clinical candidate, and she played a leading role in the NCI clinical trial of the CD22-CAR (Fry, Nat Med 2018; Shah, JCO, 2020). Dr. Mackall also contributed to the invention of the CD19/22 bispecific and bicistronic CARs and led the first two clinical trials of the CD19/22 bispecific-CAR at Stanford.
Dr. Mackall is a member of the American Society of Clinical Investigation, the American Academy of Physicians and received the Lila and Murray Gruber Award for Cancer Research in 2019. She serves in numerous national leadership positions, including co-PI on the NCI Pediatric Cancer Immunotherapy Network (U54), Leader of the NCI Pediatric Cancer Immunotherapy Trials Network, and co-Leader of the St. Baldrick's-StandUp2Cancer Pediatric Dream Team. She is Board Certified in Pediatrics, Pediatric Hematology-Oncology, and Internal Medicine.
Dr. Mackall has served on numerous biotechnology and pharmaceutical company scientific advisory boards and previously co-founded Lyell Immunopharma, which is developing next-generation CAR-T cells.
Dr. Mackall earned an MD from Northeastern Ohio Universities College of Medicine, completed a residency in pediatrics and internal medicine at Children's Hospital Medical Center of Akron, and a fellowship in pediatric hematology/oncology at the NCI-NIH. She obtained a BS (summa cum laude) in Natural Sciences from the University of Akron.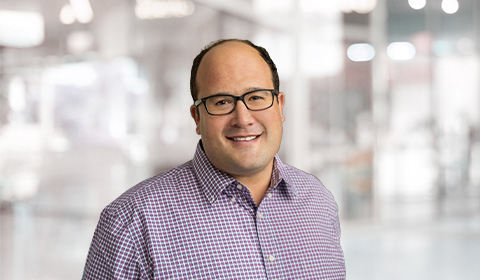 Robbie Majzner, MD
Dr. Majzner is the Taube Distinguished Scholar for Pediatric Immunotherapy and an Assistant Professor of Pediatrics in the Division of Hematology and Oncology at Stanford University School of Medicine. His laboratory focuses on engineering novel CAR T-cells to overcome resistance in hematologic malignancies and to treat solid tumors. Dr. Majzner's work has identified target antigen density as a major contributor to CAR T-cell efficacy, and he has generated novel CAR architectures capable of overcoming low target antigen density (Majzner et al., Cancer Discovery, 2020). Dr. Majzner has also generated and optimized novel receptors to recognize antigens over-expressed on pediatric solid tumors such as GD2 (Mount/Majzner et al., Nature Medicine, 2018) B7-H3 (Majzner et al., Clinical Cancer Research, 2019), and ALK (Walker/Majzner et al., Molecular Therapy, 2017), several of which are now in first-in-child clinical trials.
Drawing on deep correlative studies from clinical trials performed at Stanford, Dr. Majzner's team identified mutations and loss of CD58 in large B cell lymphoma as predictive of poor outcomes after treatment with CD19 CAR T-cells. After modeling the failure of CAR-T cells against CD58-negative tumor cells in murine models and defining the biology of the CD58-CD2 interaction in CAR-T cells, Dr. Majzner's laboratory engineered novel CAR T-cell receptors capable of overcoming CD58 loss in lymphoma and other cancers. This CD2 platform will be licensed by CARGO and developed alongside the CD22 CAR with the overall mission of overcoming CAR resistance to extend their clinical benefit for patients in need.
Dr. Majzner earned an MD from Harvard Medical School, completed residency training in pediatrics at New York Presbyterian-Columbia, and fellowship training in pediatric hematology-oncology at Johns Hopkins and the National Cancer Institute. He obtained a BA in Computer Science from Columbia University.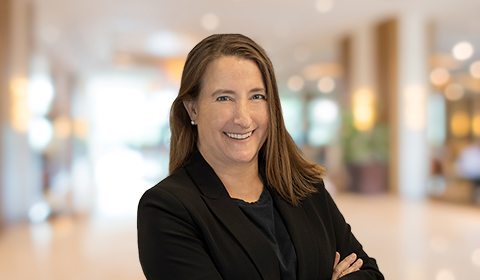 Nancy Goodman, JD
Nancy Goodman, JD is the CEO of Kids v Cancer, a nonprofit organization dedicated to policy reform to attract biotech and pharmaceutical companies to pediatric cancer drug development. Ms. Goodman is an author and the lead advocate of the RACE for Children Act, which was passed into U.S. law in 2017 (21 U.S.C. 355c). The RACE for Children Act amends the Pediatric Research Equity Act to authorize the FDA to require companies developing cancer targeted therapies to undertake pediatric studies when the molecular targets of the drugs in development are substantially relevant to pediatric cancer indications. She is also the author and lead advocate of the Creating Hope Act Rare Pediatric Priority Review Voucher Program, passed into U.S. law in 2012 (21 U.S.C. 360ff). The priority review voucher program establishes a market-based incentive, a voucher, for companies to develop drugs expressly for children with cancer and other life-threatening illnesses. Over $1.2 billion in vouchers have been traded since the establishment of the program. In 2015, Kids v Cancer under Ms Goodman's leadership launched a Compassionate Use Navigator for pediatric cancer patients. In 2010, Kids v Cancer launched a post mortem pediatric brain tumor tissue donation program under Ms. Goodman's leadership. Among the honors she has received are: American Association of Cancer Research Distinguished Advocacy Award, Fast Company Magazine as top ten most innovative nonprofits (award to Kids v Cancer), US Food and Drug Administration Group Recognition Award, Member of U.S. Vice President' Biden's Blue Ribbon Pediatric Oncology Panel for the Cancer Moonshot, Member of National Cancer Institute Board of Scientific Counselors.
Nancy earned a JD from the University of Chicago Law School. She obtained a Master's from Harvard Kennedy School, and a BA/BS from the University of Pennsylvania.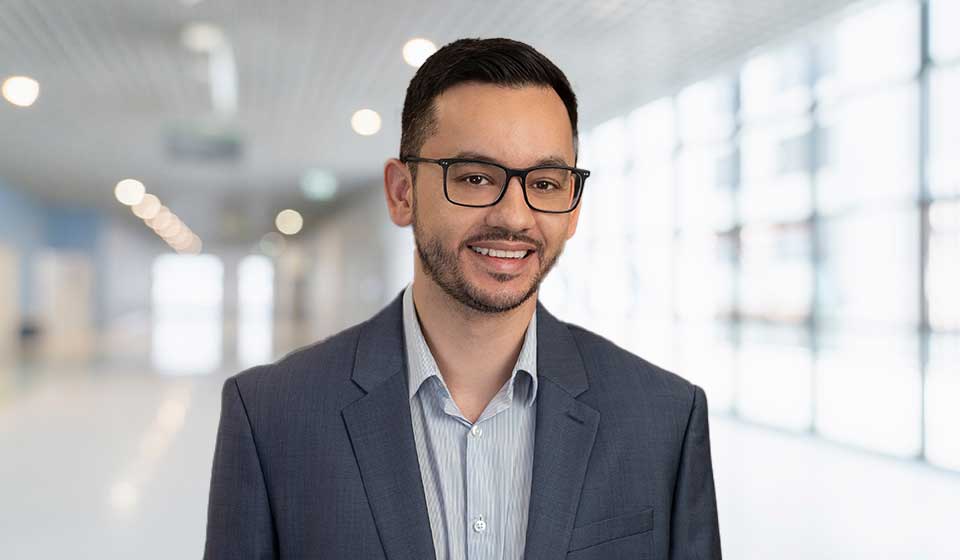 Louai Labanieh, PhD
Dr. Louai Labanieh, PhD is a founder of CARGO Therapeutics and a Parker Scholar at Stanford University School of Medicine. For his doctoral work, he leveraged synthetic biology and protein engineering to develop smarter, safer, and more effective CAR-T cells using drug-regulated switches and logic-gated protein circuits. As a clinically-oriented bioengineer, he focuses on developing high-performance platform technologies that address the most critical challenges in cell-based immunotherapy. Louai is a Siebel Scholar, NSF Graduate Fellow, and Sanford Graduate Fellow. He has co-authored 24 research articles in top-tier journals including Nature, Science, Cell, Nature Medicine, and Nature Methods. He is also an inventor of multiple issued/pending patent applications which have been licensed to startup or publicly-traded biotech companies.
He completed his PhD in the Department of Bioengineering at Stanford.