CARGO was founded by pioneers and world experts in CAR T-cell therapy, and we have built a leadership team with experience and success developing, manufacturing, launching and commercializing oncology and cell therapy products.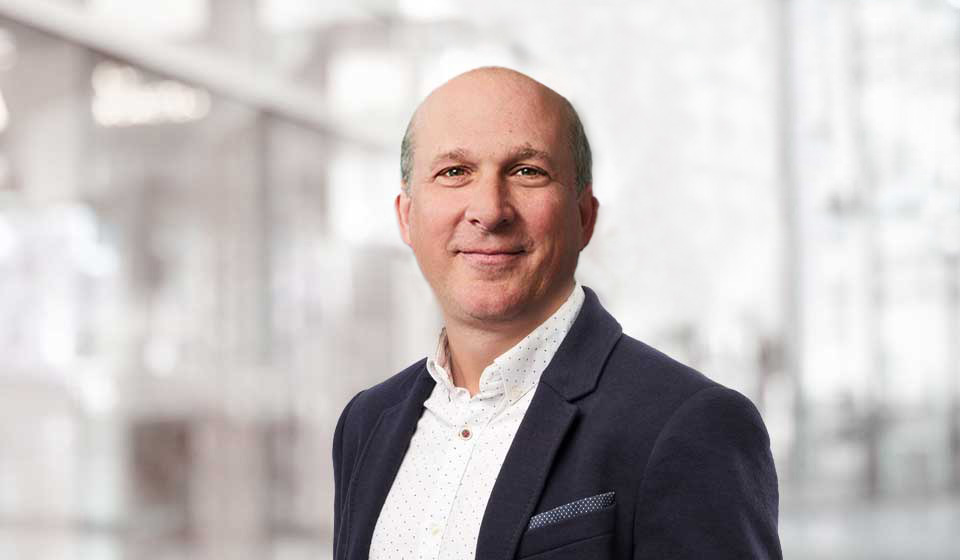 John Orwin, MBA
John Orwin has over 30 years of diverse experience in the biotechnology and pharmaceutical industries, having held senior positions at leading pharmaceutical and biotechnology companies, including Johnson & Johnson, Affymax, Rhone-Poulenc Rorer, Genentech and, most recently, as CEO of Relypsa. During his tenure at Relypsa, the company launched and commercialized Veltassa®, and was acquired by Galenica (Vifor Pharma) in a transaction worth over $1.5 billion. Prior to Relypsa, John was CEO of Affymax. Previously, Mr. Orwin was Senior Vice President of the BioOncology Business Unit at Genentech, where he was responsible for all marketing, sales, business unit operations and pipeline brand management for Genentech's oncology portfolio in the United States. John has also held senior marketing and sales positions at Johnson & Johnson, Alza Pharmaceuticals, Sangstat Medical Corporation, Rhône-Poulenc Rorer Pharmaceuticals and Schering-Plough Corporation.
Mr. Orwin earned an MBA from New York University and a BA from Rutgers University.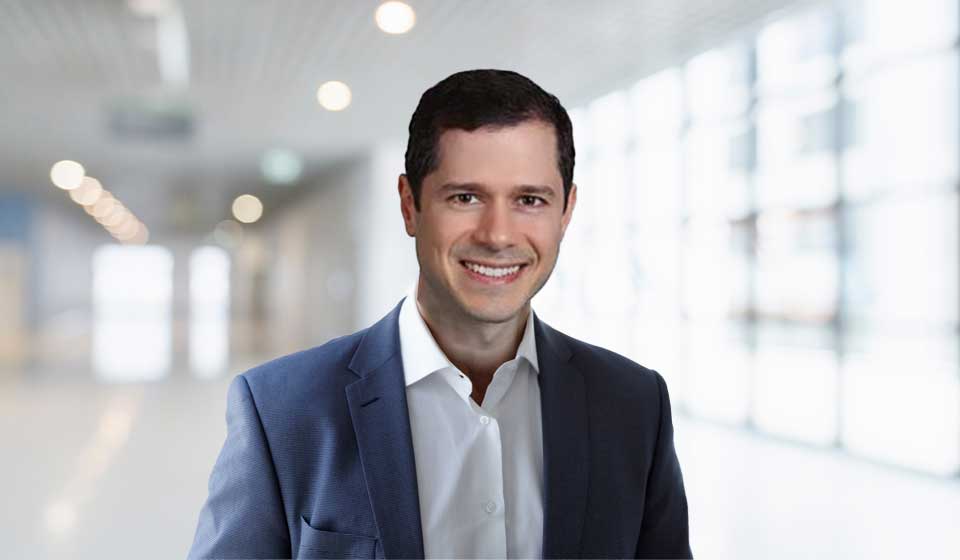 Abraham Bassan
Abe Bassan, a Vice President at Samsara BioCapital, has significant experience operating and investing in cell therapy companies. Most recently, Abe was Director of Program Biology at Revolution Medicines, where he co-led early development of the 4EBP1/mTORC1 cancer program. Previously, at bluebird bio, he was the project manager for the manufacturing and development activities for the company's β-Thalassemia, Sickle Cell Anemia and ALD programs—all based on ex vivo gene therapy with lentiviral vectors. Abe was an Associate at Third Rock Ventures, where he was involved in the firm's investment in bluebird bio and concept creation for Blueprint Medicines, a precision medicine oncology company. Abe was also the founder of Aurora Medical, a molecular diagnostics testing services company.
Abe earned an MS in Developmental Biology from Stanford University. He obtained an AB in Molecular Biology from Princeton University. Abe also serves as a director of Graphite Bio, a Stanford-founded gene editing company, and Vedere II, an ophthalmology gene therapy company. Abe is also an observer on the boards of Autobahn Labs, MiroBio, Neurogene, Primmune and Palvella. Previously, he was an observer on the board of Nkarta Therapeutics, a NK-CAR cancer cell therapy company.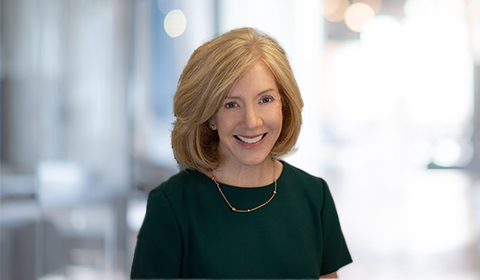 Gina Chapman
Gina Chapman joined CARGO Therapeutics as President and CEO in May 2022. She brings over 30 years of biopharmaceutical commercial and operational experience across numerous therapeutic areas, with a track record of success shaping strategy, building teams and driving results.
Most recently, Gina served as Senior Vice President and Business Unit Head at Genentech, a member of the Roche Group. During Gina's 15 years at Genentech, she oversaw the development and execution of business unit and therapeutic area strategies including medical and access, and was accountable for delivering P&Ls across Oncology, Neurology, Immunology, Ophthalmology, Respiratory and Rare Diseases. She was responsible for influencing global pipeline and development decisions and led or oversaw launch planning and execution in the United States for several novel, life-changing new medicines. Gina began her biopharma career with Syntex Laboratories, and joined Gilead Sciences during its rapid growth from clinical stage start-up to commercial enterprise where she contributed to its growth and success by leading the launch of their first commercial medicine.
Gianna Hoffman-Luca, PhD
Dr. Gianna Hoffman-Luca, PhD is a Principal at Xontogeny, a biotech accelerator that provides investment and operational support to early-stage companies. In addition, Gianna is an integral member of the diligence and deal team for the Perceptive Xontogeny Venture Funds ("PXV Funds"), Xontogeny's venture fund in partnership with Perceptive Advisors. Gianna serves on the boards of Xontogeny and PXV Fund portfolio companies.
Prior to joining Xontogeny in 2019, Gianna was the Head of Competitive Intelligence for gene therapy company Solid Biosciences. She began her industry career as a patent agent with Choate, Hall & Stewart, LLP., servicing pharma and academic clients. Gianna earned her Ph.D. in Pharmacology from the University of Michigan Medical School and completed her M.S. and B.S. degrees at the University of California, Santa Cruz in Chemistry.
Reid Huber, PHD
Dr. Huber is a Partner at Third Rock Ventures, one of the industry's preeminent life sciences company creation firms based in Boston, MA and San Francisco, CA. At Third Rock, Dr. Huber is focused on building innovative biomedical therapeutics companies across areas of high unmet medical need. In that role, Dr. Huber serves on the Board of Directors of MOMA Therapeutics, Tango Therapeutics, Asher Bio, Terremoto Biosciences, and Rapport Therapeutics. Prior to Third Rock, Dr. Huber was at Incyte Corporation which he joined in 2002 as a member of the founding scientific team, and most recently served as the company's Executive Vice President and Chief Scientific Officer. During Dr. Huber's 17 year tenure, Incyte's research labs discovered and advanced >25 therapeutics into clinical development, including the janus kinase inhibitors ruxolitinib (Jakafi®; approved for the treatment of myelofibrosis, polycythemia vera and graft-versus-host disease) and baricitinib (Olumiant®; approved for the treatment of rheumatoid arthritis and alopecia areata), the FGFR inhibitor pemigatinib (Pemazyre®; approved for the treatment of cholangiocarcinoma) and the c-MET inhibitor capmatinib (Tabrecta®; approved for the treatment of non-small cell lung cancer). Before joining Incyte, Dr. Huber held scientific research positions at DuPont Pharmaceuticals and Bristol-Myers Squibb from 1997 to 2002.
Dr. Huber received his PhD in molecular genetics from the Washington University School of Medicine and held pre- and post-doctoral fellowships at the National Institutes of Health.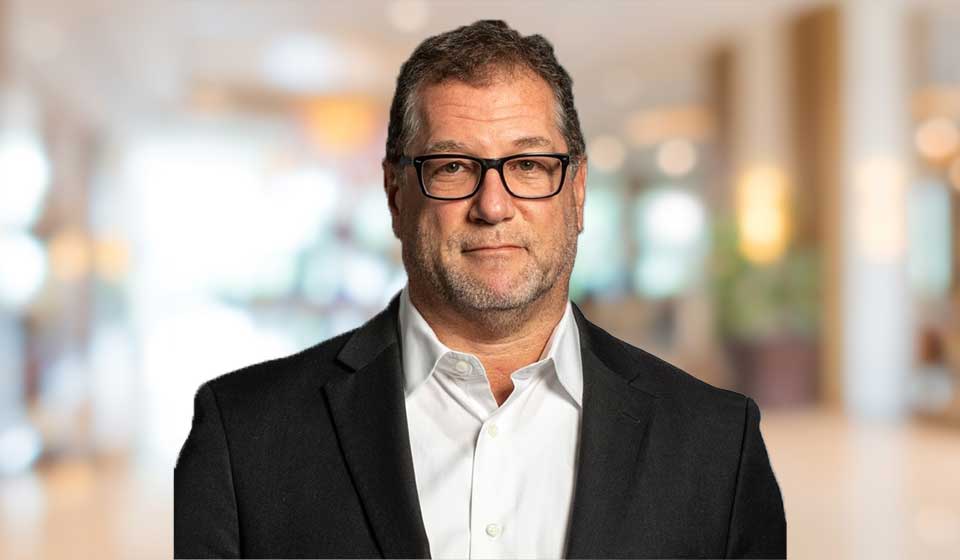 David Lubner
David Lubner is an Independent Director to CARGO Therapeutics, bringing extensive relevant financial and operational leadership experience to our board.  David served as executive vice president and chief financial officer of Ra Pharma Inc., acquired by UCB in April 2020. Before joining Ra Pharma, David served as a member of the senior management team of Tetraphase Pharmaceuticals, Inc. and PharMetrics Inc., a leading patient-based pharmacy and medical claims data informatics company, which was acquired by IMS Health in 2005, and at ProScript, Inc., where Velcade® (bortezomib), a therapy widely used for the treatment of the blood cancer multiple myeloma, was discovered. David currently serves as a member of the board of directors of Arcellx Inc., Dyne Therapeutics, Point Biopharma and Vor Biopharma, and several other private companies. He previously served on the board of directors of Nightstar Therapeutics plc from 2017 until it was acquired by Biogen Inc. in June 2019 and Therapeutics Acquisition Corporation (d/b/a as Research Alliance Corp. I), a blank check company focused on the healthcare industry from May 2020 to June 2021. He has extensive experience raising capital in private and public markets and has played key leadership roles in capital markets transactions including IPOs and Follow-on financings, and a variety of corporate deal-related transactions including, SPAC, reverse-merger, and M&A transactions, and a variety of corporate partnerships/strategic alliances.  A Certified Public Accountant, David holds a BS from Northeastern and an MS in Taxation from Bentley University.
Heath Lukatch, PhD
Dr. Heath Lukatch, PhD is Founder and Managing Partner of Red Tree Venture Capital, a life sciences venture capital firm. From 2015 to 2020, Dr. Lukatch worked at TPG where he was Partner, Managing Director and Life Sciences Investment Team Leader in TPG's Biotech, Growth and RISE platforms. In 2006, Dr. Lukatch co-founded Novo Ventures' San Francisco office, where he was a Partner through 2015. Prior to joining Novo Ventures, Dr. Lukatch was a Managing Director responsible for biotechnology venture investments at Piper Jaffray Ventures and SightLine Partners. Dr. Lukatch currently serves as Chairman of Acrigen Biosciences, and is a board member at Excellergy, Magnus Medical, CARGO Therapeutics, Vaxcyte (PCVX) and a board observer at Alladapt Immunotherapeutics. Previously Dr. Lukatch was Chairman of Cianna Medical (acquired by Merit Medical), Inogen (INGN), Satsuma Pharmaceuticals (STSA), and Spinifex (acquired by Novartis), and served on multiple life sciences company boards, including: Amira (acquired by BMS), AnaptysBio (ANAB), Elevation Pharma (acquired by Sunovion), Engage Therapeutics (acquired by UCB), FoldRx (acquired by Pfizer), InSound Medical (acquired by Sonova) and Synosia Therapeutics (acquired by BioTie). Dr. Lukatch is currently a board observer at Ceribell and he previously was a board observer at Alios BioPharma (acquired by J&J), Dynavax (DVAX), Fluidigm (FLDM) and SI-Bone (SIBN). Prior to becoming an investor, Dr. Lukatch worked as a strategy consultant with McKinsey & Company and was co-founder and CEO of AutoMate Scientific, a biotechnology instrumentation company. In addition, he was a bench scientist at Chiron, Roche Bioscience and Cetus, doing molecular biology, electrophysiology and protein chemistry, respectively. Dr. Lukatch received his Ph.D. in Neuroscience from Stanford University where he was a DOD USAF Fellow, and his B.A. with high honors in Biochemistry from the University of California at Berkeley.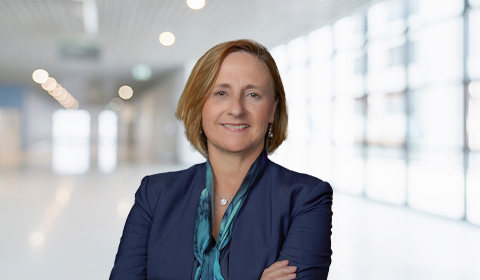 Crystal Mackall, MD
Dr. Mackall is the Ernest and Amelia Gallo Family Professor of Pediatrics and Internal Medicine at Stanford University. She serves as Founding Director of the Stanford Center for Cancer Cell Therapy, Associate Director of Stanford Cancer Institute, Leader of the Cancer Immunology and Immunotherapy Program, and Director of the Parker Institute for Cancer Immunotherapy at Stanford.
During 27 years at the National Cancer Institute (NCI), cumulating as Chief of the Pediatric Oncology Branch, and now at Stanford, she has led an internationally-recognized translational research program focused on immuno-oncology. She has conducted numerous early phase, first-in-human, first-in-child clinical trials spanning dendritic cell vaccines, cytokines and adoptive immunotherapies using NK cells and genetically modified T cells. Working with colleagues at NCI, her group was among the first to demonstrate impressive activity of CD19-CAR in pediatric leukemia (Lee, Lancet 2014). Dr. Mackall's lab invented the CD22-CAR (Haso, Blood 2014) which is the focus of CARGO's lead clinical candidate, and she played a leading role in the NCI clinical trial of the CD22-CAR (Fry, Nat Med 2018; Shah, JCO, 2020). Dr. Mackall also contributed to the invention of the CD19/22 bispecific and bicistronic CARs and led the first two clinical trials of the CD19/22 bispecific-CAR at Stanford.
Dr. Mackall is a member of the American Society of Clinical Investigation, the American Academy of Physicians and received the Lila and Murray Gruber Award for Cancer Research in 2019. She serves in numerous national leadership positions, including co-PI on the NCI Pediatric Cancer Immunotherapy Network (U54), Leader of the NCI Pediatric Cancer Immunotherapy Trials Network, and co-Leader of the St. Baldrick's-StandUp2Cancer Pediatric Dream Team. She is Board Certified in Pediatrics, Pediatric Hematology-Oncology, and Internal Medicine.
Dr. Mackall has served on numerous biotechnology and pharmaceutical company scientific advisory boards and previously co-founded Lyell Immunopharma, which is developing next-generation CAR-T cells.
Dr. Mackall earned an MD from Northeastern Ohio Universities College of Medicine, completed a residency in pediatrics and internal medicine at Children's Hospital Medical Center of Akron, and a fellowship in pediatric hematology/oncology at the NCI-NIH. She obtained a BS (summa cum laude) in Natural Sciences from the University of Akron.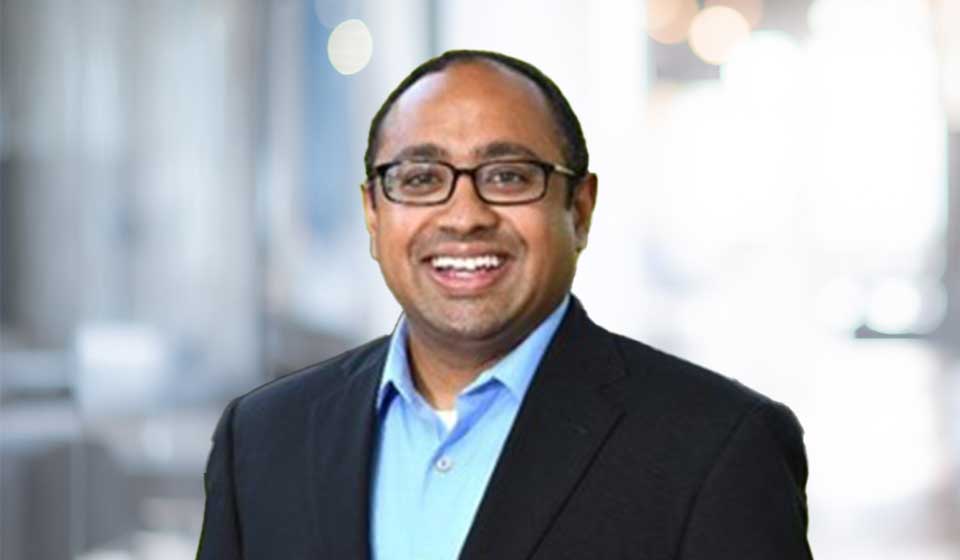 Krishnan Viswanadhan, Pharm.D
Dr. Viswanadhan is a biopharmaceutical executive with over 20 years of broad cross-functional experience in advancing new medicines for patients with serious and life-threatening diseases. Krishnan is currently President and CEO at Be Biopharma, a leader in engineered B cells as a new category of medicines for patients with serious diseases.
Prior to Be Bio, Krishnan was Senior Vice President, Global Cell Therapy Franchise Lead at BMS where he was responsible for overseeing the integrated cell therapy franchise strategy across the enterprise including building core capabilities and key investments to support long term growth. He oversaw the teams responsible for the development, approval, and life cycle management of Breyanzi, a CD19 CAR T and Abecma, the first BCMA CAR T therapy. Prior to BMS, Krishnan was Vice President, Business Development and Global Alliances at Celgene Corporation responsible for managing the portfolio of partnerships and equity investments. Prior to Celgene, Krishnan had roles in large and small companies in regulatory strategy.
Dr. Viswanadhan is a registered Pharmacist and earned a Pharm.D from Rutgers University. He obtained an MBA from Cornell University. Krishnan currently serves as a non-executive director of JW Therapeutics, a leading cell therapy company in China.
Lauren Lee, PhD
Dr. Lauren Lee, PhD is a Research Analyst focused on private and public investments at RTW, a multi-strategy life sciences fund in New York. Her expertise is in novel and emerging modalities in oncology, including cell therapy.
She was previously on the investment team of life sciences venture fund Solasta Ventures and subsequently, Syno Capital. Prior to investing, Lauren started off her career as a bench scientist on the Translational Biology R&D team at Onyx Pharmaceuticals, where she led preclinical studies on immunoproteasome inhibitors. Lauren received her PhD in Oncology (Cellular and Molecule Medicine) from the Johns Hopkins University School of Medicine, during which she collaborated with Astellas and Daiichi Sankyo on research of the now approved drugs Xospata and Vanflyta, respectively. She also holds BA and BS degrees in Immunology and Economics from the University of California, Berkeley.
Thilo Schroeder, PhD
Thilo Schroeder, PhD has a passion for precision medicines in cancer with a focus on identifying first and best-in-class targeted therapies regardless of drug modality. Since 2012, Thilo has helped grow and shape Nextech as a leading oncology focused venture firm.
Thilo is a board member of Revolution Medicines (NASDAQ: RVMD), Circle Pharma, Cargo Therapeutics, Atavistik Bio, MOMA Therapeutics, Exo Therapeutics and Alterome Therapeutics. Past board seats include Blueprint Medicines (NASDAQ: BPMC), Silverback Therapeutics (NASDAQ: SBTX), Peloton Therapeutics (acquired by Merck (NYSE: MRK), PMV Pharma (NASDAQ: PMVP), Black Diamond Therapeutics (NASDAQ: BDTX), and IDEAYA Bioscience (NASDAQ: IDYA).
Thilo began his biotech career at the pioneering cancer immunology company Micromet (acquired by Amgen (NASDAQ: AMGN) while studying at Ecole Supérieure de Biotechnologie de Strasbourg, conducted research at the University of Sydney and obtained his PhD from the University of Zurich, focused on protein engineering in the development of Designed Ankyrin Repeat Proteins (DARPins), a technology developed by Molecular Partners (SWX: MOLN).
A family person and loving father of two, Thilo has not given up on the illusion of staying fit, and can often be found at the nearest CrossFit gym when he travels.